GAS TREATMENT
Le Gaz Intégral offers services for the concept definition, the studies, the procurement, the construction, the commissioning and the training of operating crews of gas treatment units.
Gas treatment is the principal field of Le Gaz Intégral activity since more than 50 years, particularly for the petrochemical industry.
The realisations are especially located within petroleum refinery facilities and on natural gas fields.
Provided technologies include:
The separation,
The deshydration,
The desulfuration,
The hydrocarbures reduction,
The CO2 elimination,
The sulfur recovery, and,
The compression.
Le Gaz Intégral realises installation according to higher standards of its Client (Total, EXXON Mobil, Chevron, Lukoil, etc…).
Le Gaz Intégral proposes solution fulfilling its Clients needs based on its own proprietary technologies and its partners Shell, BASF, DOW…
EXHAUST/FLUE GAS TREATMENT
Le Gaz Intégral installed exhaust/flue gas and gaseous effluent treatment units for :
The chemical industry (fertilizers)
The petrochemical industry(sulfur incineration)
The environment industry (waste incineration and waste water treatment sludge incineration)
The mastered technologies by Le Gaz Intégral are the following: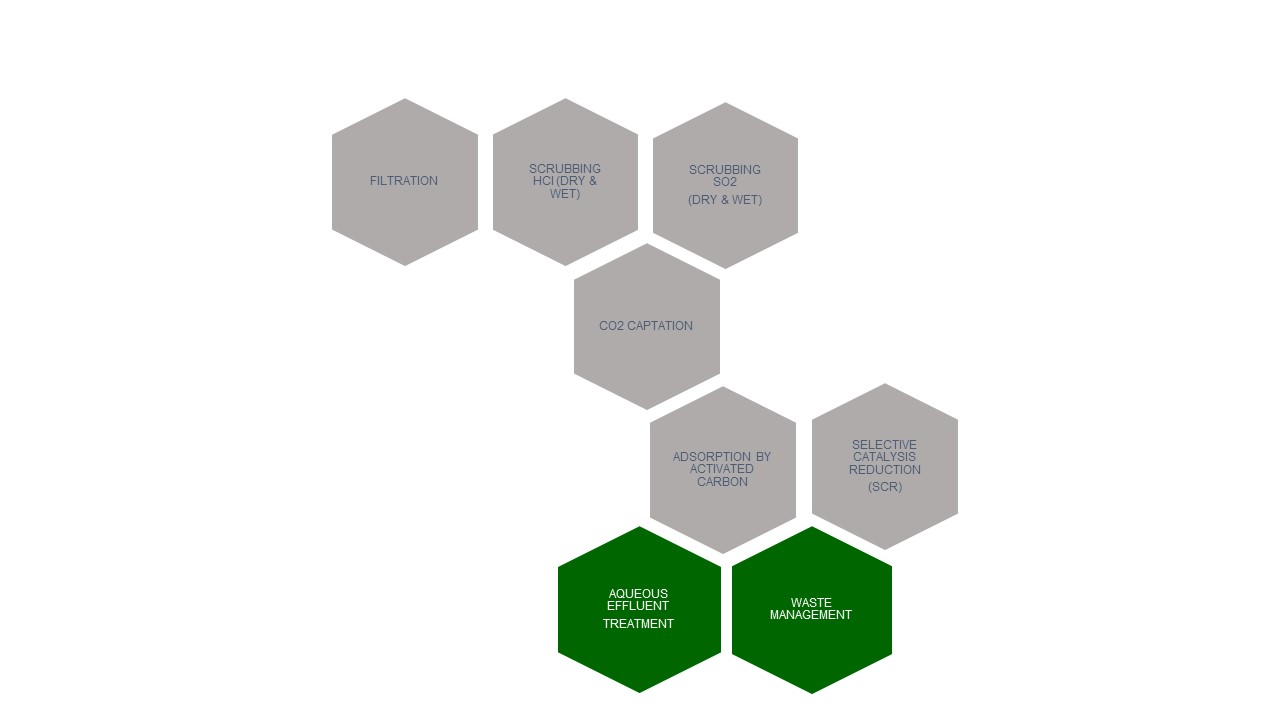 To treat the atmospherics emissions, several options could be foreseen. To optimize the investment and operating costs of such units, Le Gaz Intégral offers also services of pilot testing of different technologies and solution. The Pilot testing step allows the Client to validate precisely the target performances, and CAPEX/OPEX to cope with its need.
Le Gaz Intégral also offers technologies allowing to add value to the effluent collected from the gas treatment units, and optimize the investment.