Experience and stability since 1919…
The Company Le Gaz Intégral, founded in 1919, acquired and developed along its history an expertise and a know how in the engineering and project management fields. This was achieved by participating to the development of gas industry all over the world with numerous realisations.
This experience started in the early 20th Century, with the engineering and construction of several coal gasification units, steam reforming units with their associated gas treatment facilities.
The know-how developed within the traditional gas industries allowed Le Gaz Integral to spread its activities to oil, petrochemical industries and in the energy and environmental domains.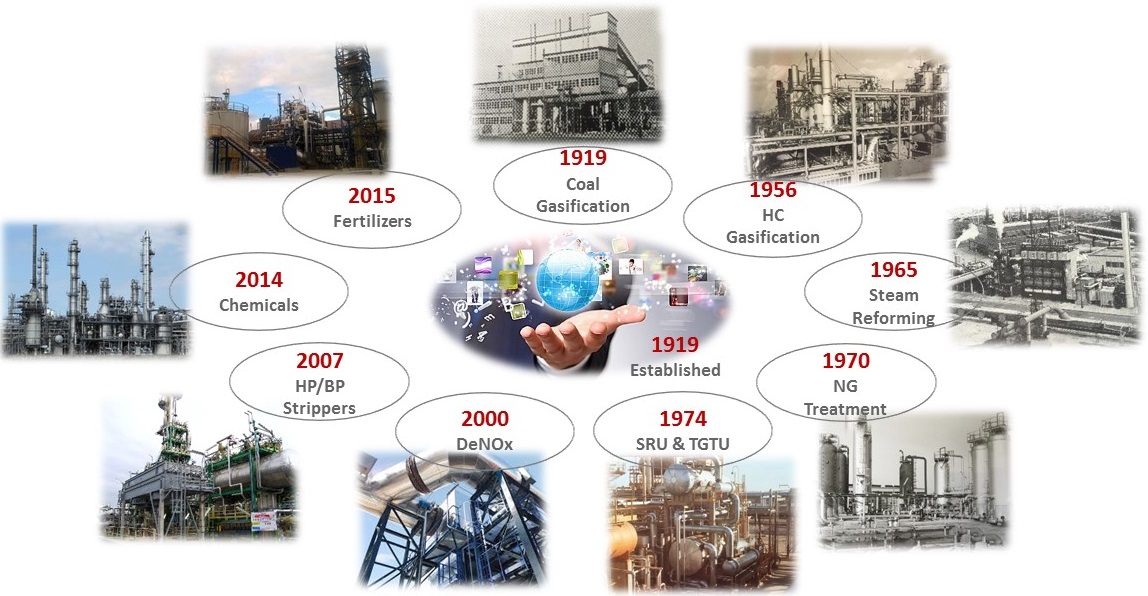 Process optimisation, project management and construction of industrial units (mostly on a turnkey basis) are the DNA of Le Gaz Intégral activity. The position of contractor linked with the successful delivery of several large projects are the main contributing factors to the global strategy of the company reinforcement.
Since decades, Le Gaz Intégral invests in development and implementation of innovative technologies for gas treatment and conditioning, as well as in natural resources valorisation.
We are paying a special attention to adapt to the increasing size and complexity of the projects trough meeting requirement for Quality, Safety, Environment and Client's expectations, creating our own referential when necessary.