Integrated Management System
Strategy of Le Gaz Integral Group responds to expectations of our clients and stakeholders who are focused essentially on health, safety, quality of service, technical performance of proposed solutions, respect of deadlines and competitive cost of implementation.
Our Integrated Management System "Quality/Health/Safety", certified ISO 9001 and ISO 45001, is defined as follow:
To maintain our position as a contractor in gas production and gas treatment technologies, with the higher value-added disruptive technologies,

To develop proactive management of safety, health and quality at work,

To prevent and reduce personal risks and health and safety threats for employees, clients, subcontractors and suppliers.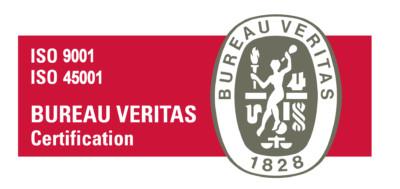 Occupational Health and Safety Management System ISO 45001
Le Gaz Intégral is certified ISO 45001 by Bureau Veritas
Aware of vital importance of preventing occupational risks linked to the Group's activity, Le Gaz Integral put into action an Occupational Health and Safety Management System.
Health and Safety on our offices as well as on Construction sites are essential consideration in our Project execution and daily works. Our goal remains the same and ambitious: no accidents on our sites so that everyone can get back home in the evening with all physical integrity.
Quality Management System ISO 9001
Le Gaz Intégral is certified ISO 9001-2015 by Bureau Veritas
The activities covered by the ISO 9001-2015 are management, engineering, procurement, inspection (materials, equipment, works…) as well as fabrication and assembly works on the construction site and at subcontractors' facilities.
The quality indicators of the various processes, as well as the safety program, are analyzed through process reviews and/or management reviews. Each staff member has access to exhaustive information on system effectiveness through a clear and regular bulletin board.
Elements of quality and safety planning are part of our processes, procedures and records such as:
Management review reports,

Improvement plan,

Internal audit schedule,

Process review summary sheets,

Security inspection,

Unified Risk Assessment Document.